Welcome Message
Dear Friends

We welcome you the new updated website of ISKSAA and its Annual Clinical Meetings ( International Society for Knowledge for Surgeons on Arthroscopy and Arthroplasty ) which has already received around 370000 hits till now globally from over 162 Countries. To achieve its mission, ISKSAA has undergone a membership programme & we are happy to already have around 1850 members ( India & Overseas ) from over 40 countries in just over 6 years and hope to cross the 2000 mark by the next Congress making it the fastest growing Orthopaedic Association in the country.

Having started from a modest first ever Knee & Shoulder cadaveric workshop in Delhi in 2005 where we had 100 delegates and 10 faculty, we thank you for your presence at all the ISKSAA events held year after year with conclusion of the the First ever Shoulder & Elbow focussed venture of ISKSAA and BESS ( British Elbow and Shoulder Society ), the ISKSAA BESS UK ELBOW & SHOULDER CONCLAVE 2019 held from 2nd – 3rd March 2019 in New Delhi. The Congress was the 13th signature event of ISKSAA (International Society for Knowledge for Surgeons on Arthroscopy and Arthroplasty ).
The Congress was a success...
5 successful live surgeries were transmitted from the Sports Injury Centre, New Delhi.
Over 400 Registrations.
Over 75 faculty from UK, USA, Europe, Australia, New Zealand complimented with leading Indian faculty.
100 Clinical Fellowships for ISKSAA members along with ISKSAA Wrightington MCh Fellowships.
2 Biotek Awards for best Award paper and Best Poster.
The scientific program included.

ISKSAA Research Symposium was conducted for the first time.
ISKSAA Innovative Workwas presented by ISKSAA fellows for the first time.
156 Lectures / Presentations in 3 Concurrent halls running all 2 days delivering Scientific data on all aspects of Arthroscopy, Arthroplasty, Trauma & Sports Medicine in Shoulder & Elbow.
Received Around 200 Abstracts Out Of which 8 Papers selected for Award session, 44 Posters, 37 were selected as Free papers.
11 papers selected for the ISKSAA Researcher of the year session.
6 Trade Workshops / symposiums were organised On Various Aspects Of Shoulder & Elbow.

18 Trade Partners including 70 participants.
ISKSAA 2020 will be again a focussed event and will be in New Delhi. Preparations for ISKSAA 2021 will be underway soon. We are looking at Australia, Bali or Dubai as the next Destination in the month of October 2021. We will welcome any suggestions from all.
ISKSAA is happy to release the second issue of 2019 ( 16th issue ) of its official, peer reviewed, SCOPUS INDEXED, EMBASE INDEXED online scientific journal Journal of Arthroscopy and Joint Surgery ( JAJS ) launched by ISKSAA in 2014, in collaboration with Elsevier.

To view the journal issue, you may go to http://isksaa.com/journal_of_arthroscopy_joint_surgery_may2019_issue.php. However, to view the whole journal, you will need to login as a member using your email and password.
JAJS is circulated to all ISKSAA members and all IOA members with a circulation of over 15000. We encourage you to become a part of this ISKSAA endeavour and help to make it one of the best and far reaching journals in Arthroscopy & Arthroplasty in India and abroad. The Journal details are available on the website.
JAJS as of Today
JAJS has now a well balanced editorial group from across the globe with focus on sub specialities – Knee, Hip, Foot & Ankle, Pediatric Ortho., Elbow, Wrist, Ortho. Oncology, shoulder etc. – Promising only the best of quality research in JAJS
JAJS has generated huge interest in the research intensive regions – 50% usage of the journal originating from North America and European Union
JAJS is now indexed in SCOPUS and Embasein 2015 ( Volume 2 )
Fulfills all criteria as per MCI guidelines viz. – Indexed in Scopus & Embase, Publishes in both print ( Print ISSN: 2542-6001 ) and online format ( Online ISSN : 2214-9635 )
To apply for indexing in Web of Science in 2019.
Finally we invite you to participate in the prestigious ISKSAA Clinical Fellowship program. THE NEXT BUNCH OF FELLOWSHIPS WILL BE IN THE 2020 ISKSAA EVENT THE DATES OF WHICH ARE TO BE FINALISED. We would have over 80 fellowships & ISKSAA Wrightington MCh Fellowships interviews.
We have offered over 400 Clinical Fellowships as of date including 54 in ISKSAA 2014 , 40 in ISKSAA 2015 , 63 in ISKSAA 2016 , 55 in ISKSAA 2017 , 20 in ISKSAA 2018 & 100 in ISKSAA 2019 and over 50 ISKSAA Wrightington MCh Fellowships from 2014 to 2018.
We have affiliations with
UNITED KINGDOM

12 centres in the UK including Mr. Sanjeev Anand ( Leeds – BASK & BOA ), Mr. Kapil Kumar ( Aberdeen ), Mr. Ved Goswami ( Midlands ), Mr. Makaram Srinivasan ( Lancashire ), Mr. Amol Tambe ( Derby ), Mr. R. Pandey ( Leicester ), Mr. Lennard Funk ( Wrightington ), Prof. Raj Murali ( Edge Hill University ), Mr. Neil Jain ( Manchester – BOSTAA ), Mr. Shibu Krishnan ( Buckinghamshire ), Mr. Peter Brownson ( Liverpool - BESS ) & Mr Tanveer Ashraf ( Birmingham ).
ISKSAA BASK travelling fellowships ( 2 per year )
ISKSAA BOA travelling fellowships ( 2 per year )
ISKSAA BESS travelling fellowships ( 2 per year )
ISKSAA BOSTAA travelling fellowships ( 2 per year )
ISKSAA Wrightington MCh fellowships with Mr Raj Murali

AUSTRALIA

ISKSAA IMRI travelling fellowships with Prof. J. Krishnan ( Flinders Medical Centre & IMRI, Adelaide )
ISKSAA SPORTSMED travelling fellowships with Dr. Nick Wallwork ( Adelaide )

NEW ZEALAND

1 Centre in Christchurch with Dr. Khalid Mohammed

EUROPE

5 centres in Europe including Dr. Jaap Willems ( Netherlands ) , Dr. Eran Maman ( Israel ), Dr. Paolo Paladini ( Italy ) , Prof. Niklaus Freiderich ( Switzerland )& Prof. Joao Mendes ( Portugal )
ISKSAA ESSKA travelling fellowships ( 2 per year )

USA

1 centre with Dr. Ajay Aggarwal ( Missouri Columbia )

SOUTH AFRICA

1 Centre in Johannesburg with Dr. Ponky Firer ( linksfield Knee Clinic )

INDIA

8 centres in India including Dr. Pushpinder Bajaj ( Delhi ) , Prof. Lalit Maini ( Delhi ) , Dr. Gurinder Bedi ( Delhi ) , Dr. Bhushan Nariani ( Delhi ) , Dr. Sanjay Desai ( Mumbai ), Dr. Ashish Babulkar ( Pune ) , Dr. Avtar Singh ( Amritsar )& Dr. Sundararajan Ganga hospital ( Coimbatore ) .
ISKSAA BIOTEK travelling fellowships ( 4 per year )
ISKSAA MAXX travelling fellowships ( 2 per year )
ISKSAA SICOT ganga fellowship ( 1 per year )
To enjoy all the benefits & privileges of the ISKSAA Clinical Fellowship Programme, we invite you to apply for the Life membership of ISKSAA by going to the membership registration section of the website and entering all your details electronically. All details regarding membership application and payment options are available. ( www.isksaa.com )
ISKSAA as an association is offering learning opportunities for all ages. Come & join us
With warm regards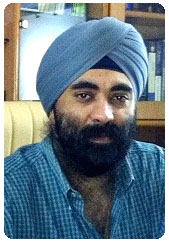 Dr. Lalit Maini
ISKSAA CHAIRMAN,
22, SAMACHAR APARTMENTS,
MAYUR VIHAR PH I EXT,
NEW DELHI, INDIA.
MOBILE : +91-9968604324,
EMAIL : lalit_maini@rediffmail.com