ISKSAA 2014
Dear Colleagues
We are happy to conclude ISKSAA 2014 held on 4th – 7th September 2014 at Hotel Leela Ambience with live surgeries relayed from Fortis Hospital & ISIC, Vasant Kunj in New Delhi. The Symposium is the signature event of ISKSAA (International Society for Knowledge for Surgeons on Arthroscopy and Arthroplasty ) www.ISKSAA.com. The symposium was a success with
Over 700 Registrations.
30 overseas faculty from Australia, UK, USA, Europe, Middle East and South East Asia complimented with leading Indian faculty. A total of 157 faculty.
35 successful Live surgeries including live transmission from France &Mumbai. All the operated patients have done well.
8 Preconference Cadaveric Workshops on Arthroscopy &Arthroplasty which were very well attended at AIIMS &MAMC.
54 Clinical Fellowships for ISKSAA members.
2 Karl storz awards for best free papers.
2 Linvatec awards for best poster.
2 Biotek awards forOrthopaedic Quiz.
The scientific program included

326 Lectures / Presentations in 5 Concurrent halls running all 3 days delivering Scientific data on all aspects of Arthroscopy, Arthroplasty, Trauma & Sports Medicine.
Received Around 200 Abstracts Out Of 6 Papers selected for Award session, 38 Posters, 61 were selected as Free papers.
8 Instructional Course Lectures, 10 Debates, 10 Hands on Workshops on Arthroscopy &Arthroplasty, 12 Panel Discussions / Clinical Scenarios, 28 Symposiums On Various Aspects Of Orthopaedics.
International CME on evaluation of joint pathologies which was targeted at the younger colleagues and was very well attended.

30 Trade participants including Smith &Nephew, Aesculap, Amplitude ( France ), Zimmer, DepuySynthes, Maxx medical, Stryker, Karl Storz, Biomet, Linvatec, Matortho ( UK ), TTK Buechel Pappas, Orthospace ( Israel ), GAIL India, Ceramtec, Biotek, Genzyme, Sanofi, Dr Reddy's Lab, Xyata, DJO, Bayer Healthcare, Kimberley Clarke, Anteis SA, Sun Medical ( Oman ), JP Publishers, Elsevier.
We do hope to get your valuable time and efforts in the next venture.
Regards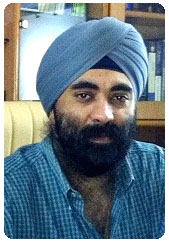 Dr. Pushpinder Singh Bajaj,
ISKSAA PRESIDENT