ISKSAA GANGA 2015
( 23rd – 24th OCTOBER 2015, COIMBATORE )
Dear Colleagues
We thank you for your presence at the concluded Basic Arthroscopy & Arthroplasty Course ISKSAA GANGA 2015 on 23rd – 24th October 2015 at Ganga Hospital, Coimbatore. The Course was conducted by Ganga Hospital under the banner of ISKSAA (International Society for Knowledge for Surgeons on Arthroscopy and Arthroplasty ) www.ISKSAA.com. The Course was a success with
Over 320 Registrationsfor the 4 courses.
2 overseas faculty complimented with leading Indian faculty. A total of 26 faculty.
40 Clinical Fellowships for ISKSAA members.
3 Biotek awards for best free papers.
The scientific program included

Basic Knee Arthroscopy Course.
Basic Hip arthroplasty Course.
Basic Knee Arthroplasty Course.
Basic Shoulder Arthroscopy & Arthroplasty Course.
Received Around 60 Abstracts Out Of 6 Papers selected for Award session, 16 Posters, 18 were selected as Free papers.

3 Trade participants including Arthrex, DepuySynthes and Biotek.
We do hope to get your valuable time and efforts again in the next venture.
On behalf of ISKSAA and Ganga Hospital, we once again thank you for sparing your valuable time.
Regards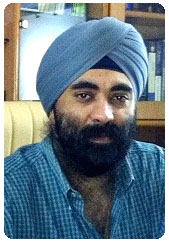 Dr. Pushpinder Singh Bajaj,
ISKSAA President