ISKSAA 2015 FELLOWSHIPS
We are happy to announce 40 Clinical Fellowships for ISKSAA 2015 Congress ranging from 2 weeks to 1 month in India and Abroad (UK, USA, Australia & Europe) only for ISKSAA Life members. ISKSAA members who attend the ISKSAA 2015 Conference as a registered delegate will be eligible. If you are presenting a Paper at ISKSAA 2015, it will count as bonus points in your favour. ISKSAA has laid out marking criteria for shortlisting of the candidates. The short listed candidates will attend an interview during ISKSAA 2015 after which the fellows for 2015 / 2016 will be announced. Applications for Fellowships are open from 1st August 2015 and will close on 10th October 2015. These fellowships will be focussed on Arthroscopy & Arthroplasty and Sports Medicine and most of them will be Visitations and will be partly to fully funded

*IMPORTANT* The selected candidates after interview will have to submit a deposit of Rs 10000/- (200 USD) for an Indian Fellowship or Rs 20000/- (400 USD) for an International Fellowship within 30 days to retain their slot otherwise the fellowship will be granted to the next on waiting list. After successful completion of the fellowship and submission of the fellowship report, ISKSAA will refund the deposit minus admin charges (10%) to the candidate. In case the candidate is unable to complete the fellowship or refuses to attend the fellowship and/or does not submit the report, the deposit will be forfeited and the amount will be used to providing further funding for future fellowships.

The Fellows are encouraged to document their travel with a report of the experience to present at the next ISKSAA Congress as well as submit a publication in Journal of Arthroscopy and Joint Surgery (JAJS).


IMPORTANT FACTS ABOUT THE FELLOWSHIPS :
Mainly Visitations
Partly to fully funded
Only ISKSAA members who have registered for ISKSAA 2015 will be eligible.
Only Online applications will be accepted.
Have to update their details on the membership page of www.isksaa.com specifically CV and photo.
The Cv should include the following headings

Personal details / Memberships / Under graduate medical education / Postgraduate medical education / List of Orthopaedic placements / Publications / Presentations / Conferences attended / Fellowhsips undertaken / Awards / Prizes
2 recommendations (can be from non-ISKSAA member also)
Personal statement (How this fellowship can help your career aspirations and patient care)

Last date for submission of form is 10th October 2015.
You may apply for 2 International fellowship and/or 1 Indian fellowship slot.
Only Shortlisted candidates will be informed about the interview schedule by mail.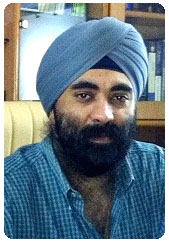 Dr Lalit Maini
ISKSAA CHAIRMAN,
22, SAMACHAR APARTMENTS,
MAYUR VIHAR PH I EXT,
NEW DELHI, INDIA.
MOBILE : +91-9968604324,
EMAIL : lalit_maini@rediffmail.com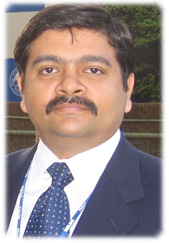 ISKSAA 2015 FELLOWSHIPS (AUSTRALIA) = 8 POSITIONS
CODE
FELLOWSHIP
FIELD OF ORTHOPAEDICS
NO. OF POSTS
COUNTRY
001
ISKSAA IMRI AUSTRALIA TRAVELLING FELLOWSHIPS
ARTHROSCOPY & ARTHROPLASTY
KNEE/SHOULDER
6
AUSTRALIA
DURATION
4 WEEKS
TIMING
STARTING FROM JANUARY 2016
CHIEF COORDINATOR
PROF J KRISHNAN
LOCATION
FLINDERS MEDICAL CENTRE & REPATRIATION HOSPITAL , ADELAIDE
FUNDING
STIPEND 1000 USD WITH FREE ACCOMODATION
002
ISKSAA SPORTSMED FELLOWSHIPS
ARTHROSCOPY ,  ARTHROPLASTY & SPORTS MEDICINE
2
AUSTRALIA
DURATION
2 WEEKS
TIMING
FEB / MARCH 2016
CHIEF COORDINATOR
DR NICK WALLWORK / DR DAVID MARTIN
LOCATION
SPORTS MED HOSPITAL , ADELAIDE
FUNDING
ALL LOCAL HOSPITALITY
ISKSAA 2015 FELLOWSHIPS (UK) = 10 POSITIONS
CODE
FELLOWSHIP
FIELD OF ORTHOPAEDICS
NO. OF POSTS
COUNTRY
003
ISKSAA BASK TRAVELLING FELLOWSHIPS
ARTHROSCOPY & ARTHROPLASTY
KNEE
2
UK
DURATION
2 WEEKS
TIMING
MARCH / APRIL 2016
CHIEF COORDINATOR
MR. SANJEEV ANAND
LOCATION
LEEDS & YORKSHIRE REGION
DESCRIPT

LEEDS TEACHING HOSPITALS HAS ONE OF THE LARGEST TRAUMA AND ORTHOPAEDICS DEPARTMENTS OF THE REGION OFFERING A RANGE OF BOTH GENERAL AND SPECIALISED ORTHOPAEDIC SERVICES . THE FELLOWSHIPS WOULD INCLUDE THE ANNUAL MEETING OF BASK WITH FREE REGISTRATION

FUNDING
STIPEND 750 POUNDS
004
ISKSAA BOA TRAVELLING FELLOWSHIPS
ARTHROSCOPY & ARTHROPLASTY
KNEE
2
UK
DURATION
2 WEEKS
TIMING
SEPTEMBER 2016
CHIEF COORDINATOR
MR SANJEEV ANAND
LOCATION
LEEDS & YORKSHIRE REGION
DESCRIPT

LEEDS TEACHING HOSPITALS HAS ONE OF THE LARGEST TRAUMA AND ORTHOPAEDICS DEPARTMENTS OF THE REGION OFFERING A RANGE OF BOTH GENERAL AND SPECIALISED ORTHOPAEDIC SERVICES . THE FELLOWSHIPS WOULD INCLUDE THE ANNUAL MEETING OF BOA WITH FREE REGISTRATION

FUNDING
SUBSIDISED ACCOMODATION & FREE REGISTRATION TO BOA MEETING
005
ISKSAA ABERDEEN TRAVELLING FELLOWSHIPS
ARTHROSCOPY & ARTHROPLASTY
SHOULDER
4
UK
DURATION
2 WEEKS
TIMING
APRIL / OCTOBER 2016
CHIEF COORDINATOR
MR KAPIL KUMAR
LOCATION
NORTH OF SCOTLAND
DESCRIPT

THIS IS BUSY ELECTIVE UNIT WITH 20 CONSULTANTS OF WHOM 4 SPECIALISE IN SHOULDER SURGERY. THE FELLOWSHIP INVOLVES SPENDING TIME AT THE ELECTIVE UNIT AT WOODEND HOSPITAL, ABERDEEN OBSERVING KNEE AND SHOULDER SURGERY. HOWEVER, IF THE FELLOWS WISH THEN EXPOSURE TO LOWER LIMB ARTHROPLASTY AND TRAUMA CAN ALSO BE ARRANGED.
2 FELLOWSHIPS IN APRIL COULD INCLUDE A TRIP TO ARTHREX CADAVERIC LAB AT MUNICH UNDER THE SUPERVISION OF MR KAPIL KUMAR.
2 FELLOWSHIPS IN OCTOBER WOULD INCLUDE FREE REGISTRATION TO ABERDEEN SHOULDER MEETING

FUNDING
APRIL FELLOWSHIP : LOCAL ACCOMODATION
OCTOBER FELLOWSHIP : SUBSIDISED ACCOMODATION & FREE REGISTRATION TO ABERDEEN SHOULDER MEETING
006
ISKSAA WRIGHTINGTON TRAVELLING FELLOWSHIPS
UPPER LIMB SURGERY
2
UK
DURATION
2 WEEKS
TIMING
ANYTIME
CHIEF COORDINATOR
PROF LENNARD FUNK ( www.shoulderdoc.com )
LOCATION
WRIGHTINGTON
DESCRIPT

WRIGHTINGTON HOSPITAL WAS MADE FAMOUS BY SIR JOHN CHARNLEY, DEVELOPER OF THE MODERN HIP REPLACEMENT. IT ALSO HAS ONE OF THE LARGEST AND ACTIVE UPPER LIMB UNITS IN THE WORLD, WITH 14 UPPER LIMB SURGEONS SPECIALISING IN COMPLEX AND REVISION UPPER LIMB SURGERY. FOR MORE INFORMATION PLEASE SEE www.wrightington.com . YOU WILL NEED TO REGISTER WITH THE HOSPITAL MEDICAL PERSONNEL DEPARTMENT. YOU WILL NOT BE ABLE TO PERFORM OR ASSIST WITH ANY SURGERY OR DIRECTLY PARTAKE IN CLINICAL ACTIVITIES, BUT WOULD BE WELCOME TO JOIN THE WEEKLY EDUCATIONAL ACTIVITIES IN THE UNIT.

FUNDING
SUBSIDISED ACCOMODATION
ISKSAA 2015 FELLOWSHIPS (EUROPE) = 2 POSITIONS
CODE
FELLOWSHIP
FIELD OF ORTHOPAEDICS
NO. OF POSTS
COUNTRY
007
ISKSAA Tel Aviv Shoulder Institute ISRAEL FELLOWSHIPS
ARTHROSCOPY & ARTHROPLASTY SHOULDER
2
ISRAEL
DURATION
2 WEEKS
TIMING
2016
CHIEF COORDINATOR
DR ERAN MAMAN
LOCATION
TEL AVIV SOURASKY MEDICAL CENTRE SHOULDER UNIT , TEL AVIV , ISRAEL
DESCRIPT

THE FELLOWSHIP WILL INVOLVE   COMPREHENSIVE EXPOSURE TO BOTH OPEN AND ARTHROSCOPIC SURGICAL TECHNIQUES FOR ALL TYPES OF SHOULDER DISORDERS IN A HIGH-VOLUME TERTIARY REFERRAL PRACTICE (>700 SURGICAL PROCEDURES PER YEAR) . THEY WILL ALSO BE EXPOSED TO A HIGH-VOLUME OF SHOULDER ARTHROPLASTY CASES, BOTH FOR RECONSTRUCTION AND FOR ACUTE SHOULDER TRAUMA. THE SHOULDER SERVICE PROVIDES CARE FOR COMPLEX SHOULDER GIRDLE INJURIES AT TEL AVIV SOURASKY MEDICAL CENTER, TEL AVIV, ISRAEL (LEVEL 1 TRAUMA CENTER).

FUNDING
LOCAL ACCOMODATION
ISKSAA 2015 FELLOWSHIPS (USA) = 2 POSITIONS
CODE
FELLOWSHIP
FIELD OF ORTHOPAEDICS
NO. OF POSTS
COUNTRY
008
ISKSAA COLUMBIA TRAVELLING FELLOWSHIPS
HIP PRESERVATION & RECONSTRUCTION & KNEE ARTHROSCOPY
2
USA
DURATION
2 – 4 WEEKS
TIMING
2016
CHIEF COORDINATOR
AJAY AGGARWAL, MD
LOCATION
UNIVERSITY OF MISSOURI-COLUMBIA
DESCRIPT

THE FELLOWSHIP WILL INVOLVE   COMPREHENSIVE EXPOSURE TO HIP JOINT PRESERVATION, HIP ARTHROSCOPY, HIP IMPINGEMENT PROCEDURES, AND MINIMALLY INVASIVE JOINT REPLACEMENT. A MULTIDISCIPLINARY APPROACH TO TREAT A BROAD RANGE OF HIP CONDITIONS BY COMBINING THE EXPERTISE OF A WIDE VARIETY OF HEALTH CARE PROFESSIONALS INCLUDING ORTHOPAEDIC SURGEONS, RADIOLOGISTS, PHYSIATRISTS, PHYSICAL THERAPISTS, AND RESEARCHERS.
THE FELLOWSHIP INVOLVES SPENDING 2-3 WEEKS AT UNIVERSITY OF MISSOURI-COLUMBIA WITH POSSIBILITY OF VISITING FELLOWSHIP AT ANOTHER LOCATION DEPENDING UPON EXPERIENCE AND INTEREST WITH PROF JOHN CLOHISY AT WASHINGTON UNIVERSITY ST LOUIS, DR CHRIS LARSON AT MINNEAPOLIS & DR ASHEESH BEDI AT UNIVERSITY OF MICHIGAN . ALSO WITH ACCESS TO CADAVER LAB/MODELS AT UNIVERSITY.
ANY OTHER PARTICULAR INTERESTS LIKE IN KNEE MENISCAL TRANSPLANT, OSTEOCHONDRAL ALLOGRAFTS AND MULTILIGAMENT KNEE RECONSTRONSTRUCTION CAN SPEND TIME WITH PROF JAMES STANNARD, DEPT CHAIRMAN . OUR HIP AND KNEE PRESERVATION AND RECONSTRUCTION IS VERY BUSY UNIT WITH AVERAGE PROCEDURES >250 PER MONTH AMONG 4-5 SURGEONS

FUNDING
NONE
ISKSAA 2015 FELLOWSHIPS (INDIA) = 18 POSITIONS
CODE
FELLOWSHIP
FIELD OF ORTHOPAEDICS
NO. OF POSTS
COUNTRY
009
ISKSAA DELHI TRAVELLING FELLOWSHIPS
ARTHROSCOPY & ARTHROPLASTY
6
INDIA
DURATION
2 WEEKS
TIMING
STARTING FROM JANUARY 2016
CHIEF COORDINATOR
PROF LALIT MAINI
LOCATION
10 CENTRES OF EXCELLENCE AT DELHI WITH FREE REGISTRATION OF CADAVERIC EVENT / CONFERENCE
FUNDING
LOCAL HOSPITALITY
010
ISKSAA MUMBAI TRAVELLING FELLOWSHIPS
ARTHROSCOPY & ARTHROPLASTY SHOULDER
2
INDIA
DURATION
2 WEEKS
TIMING
2016
CHIEF COORDINATOR
DR SANJAY DESAI
LOCATION
MUMBAI
FUNDING
NONE
011
ISKSAA PUNE TRAVELLING FELLOWSHIPS
ARTHROSCOPY & ARTHROPLASTY SHOULDER
2
INDIA
DURATION
2 WEEKS
TIMING
2016
CHIEF COORDINATOR
DR ASHISH BABULKAR
LOCATION
PUNE
FUNDING
NONE
012
ISKSAA GANGA TRAVELLING FELLOWSHIPS
ARTHROSCOPY & ARTHROPLASTY
2
INDIA
DURATION
2-3 WEEKS
TIMING
2016
CHIEF COORDINATOR
DR SUNDARARAJAN
LOCATION
GANGA HOSPITAL , COIMBATORE
FUNDING
LOCAL ACCOMODATION
013
ISKSAA DELHI FELLOWSHIPS
ARTHROSCOPY & ARTHROPLASTY
KNEE & SHOULDER
2
INDIA
DURATION
6 MONTHS
TIMING
STARTING JANUARY 2016
CHIEF COORDINATOR
DR PUSHPINDER BAJAJ
LOCATION
NEW DELHI
FUNDING
MONTHLY STIPEND
014
ISKSAA FORTIS DELHI FELLOWSHIPS
ARTHROSCOPY & ARTHROPLASTY
KNEE/SHOULDER
2
INDIA
DURATION
2 WEEKS
TIMING
2016
CHIEF COORDINATOR
DR GURINDER BEDI
LOCATION
FORTIS HOSPITAL NEW DELHI
FUNDING
LOCAL HOSPITALITY
015
ISKSAA BIOTEK TRAVELLING FELLOWSHIPS
ARTHROSCOPY / ARTHROPLASTY
KNEE/SHOULDER
2
INDIA
DURATION
1 WEEK
TIMING
2016
CHIEF COORDINATOR
DR TRIVEDI
LOCATION
AHMEDABAD
FUNDING
FULLY FUNDED